SHIPMENT TO EU COUNTRIES:
HOW TO MAKE AN ORDER, PLEASE READ CAREFULLY :
Step 1: Choose your trees/products, click on "Acquista" (means "Buy it")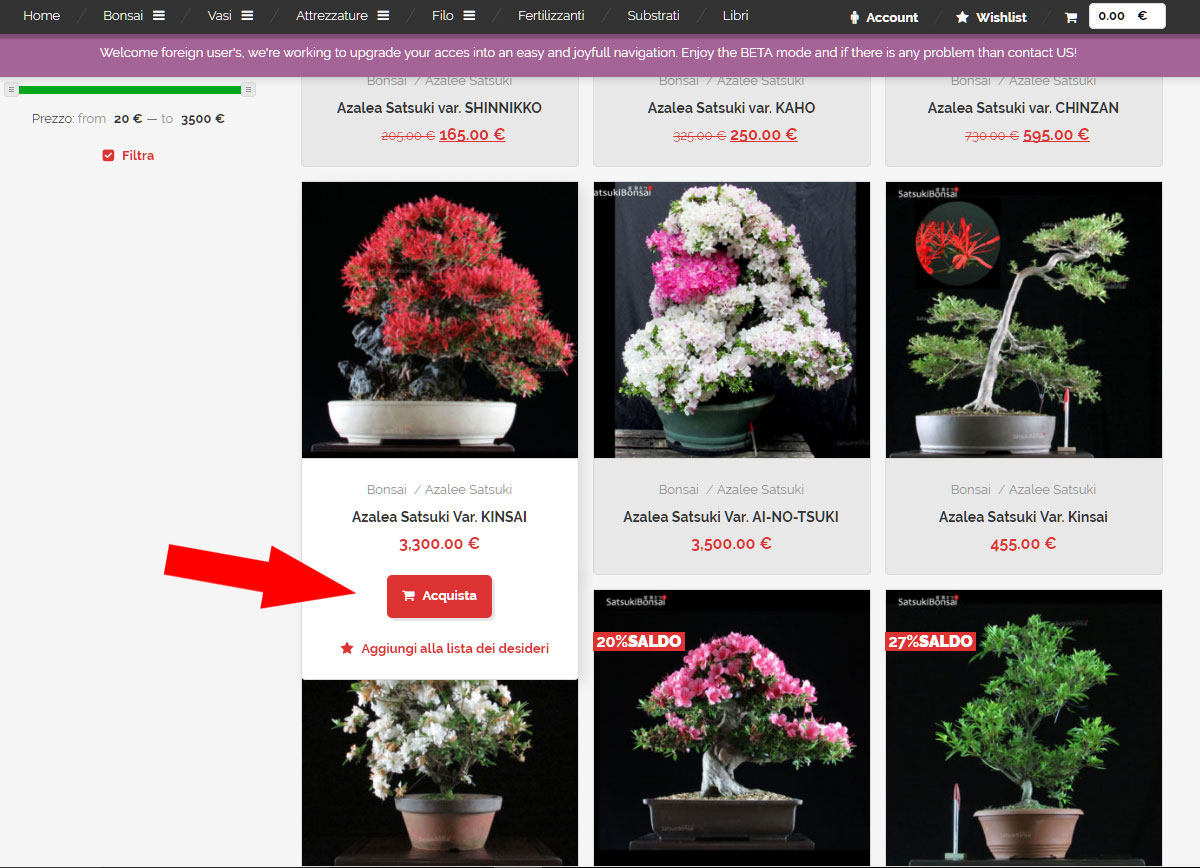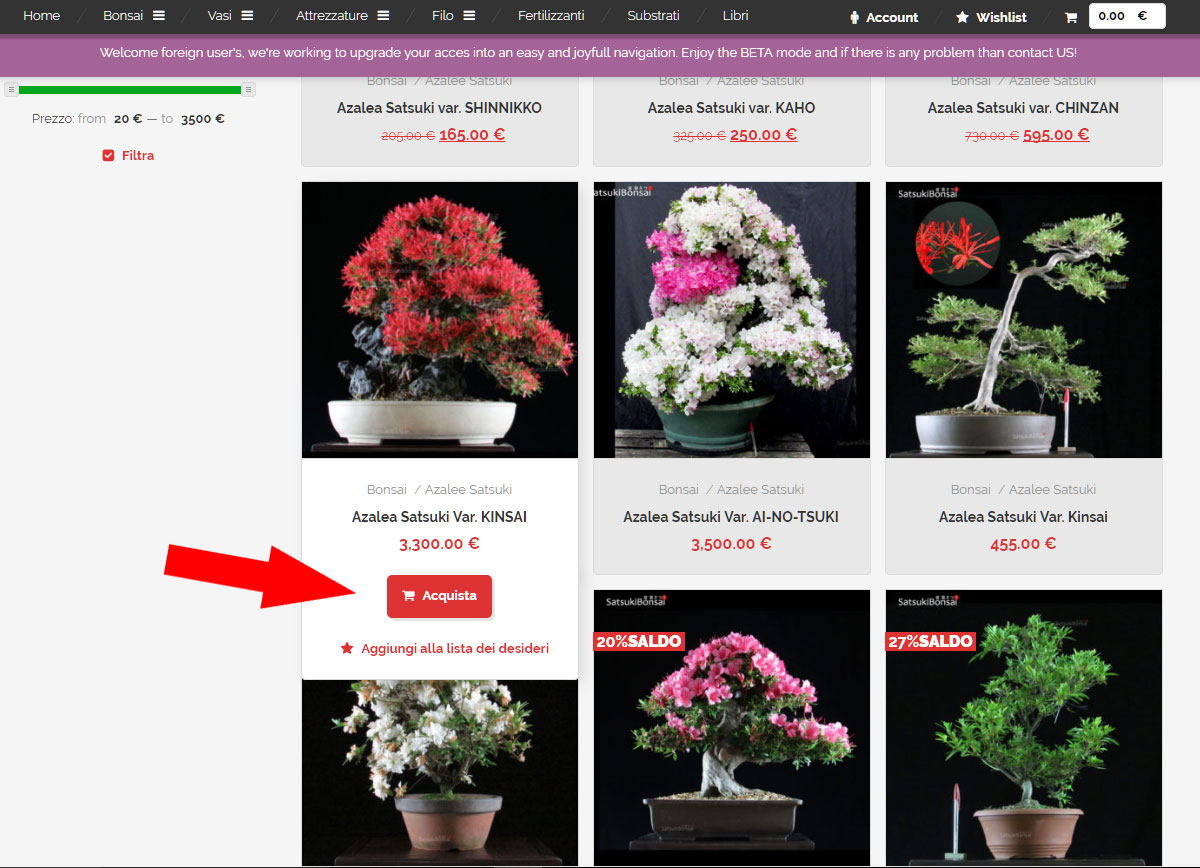 Step 2: Go to the basket (Carrello) on the top right screen: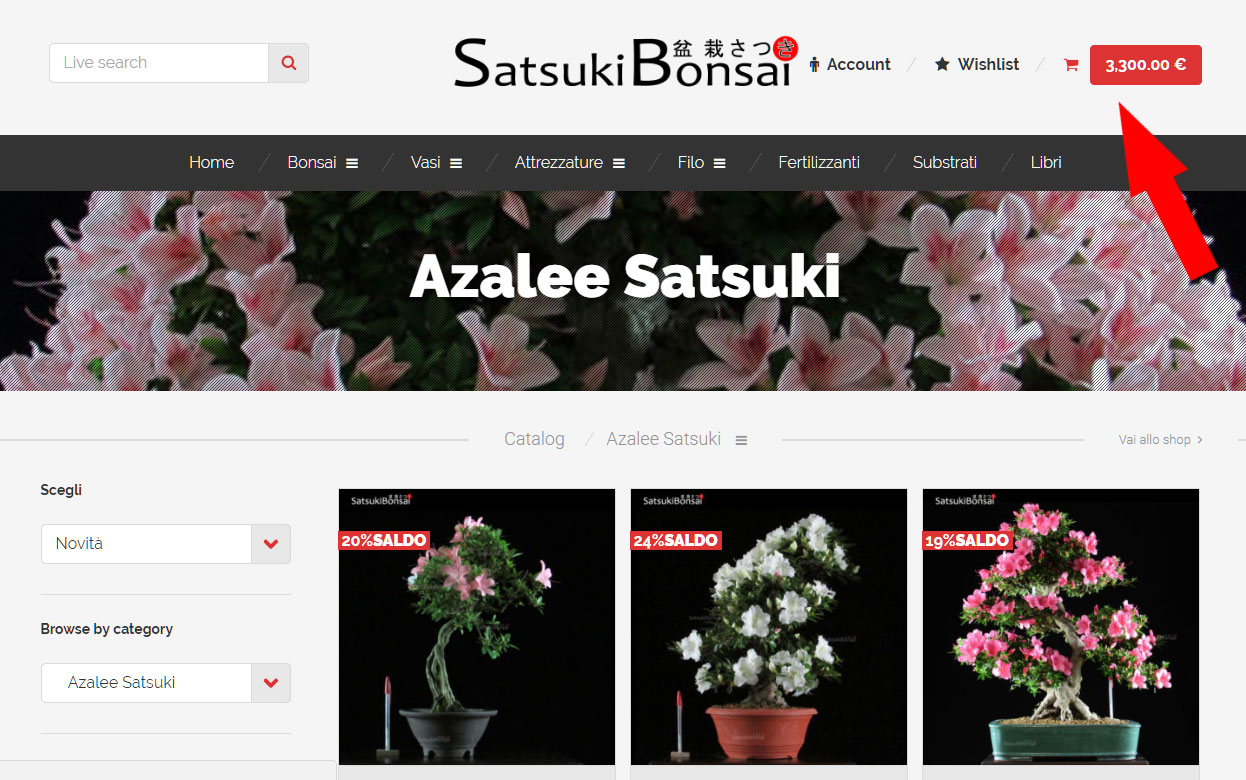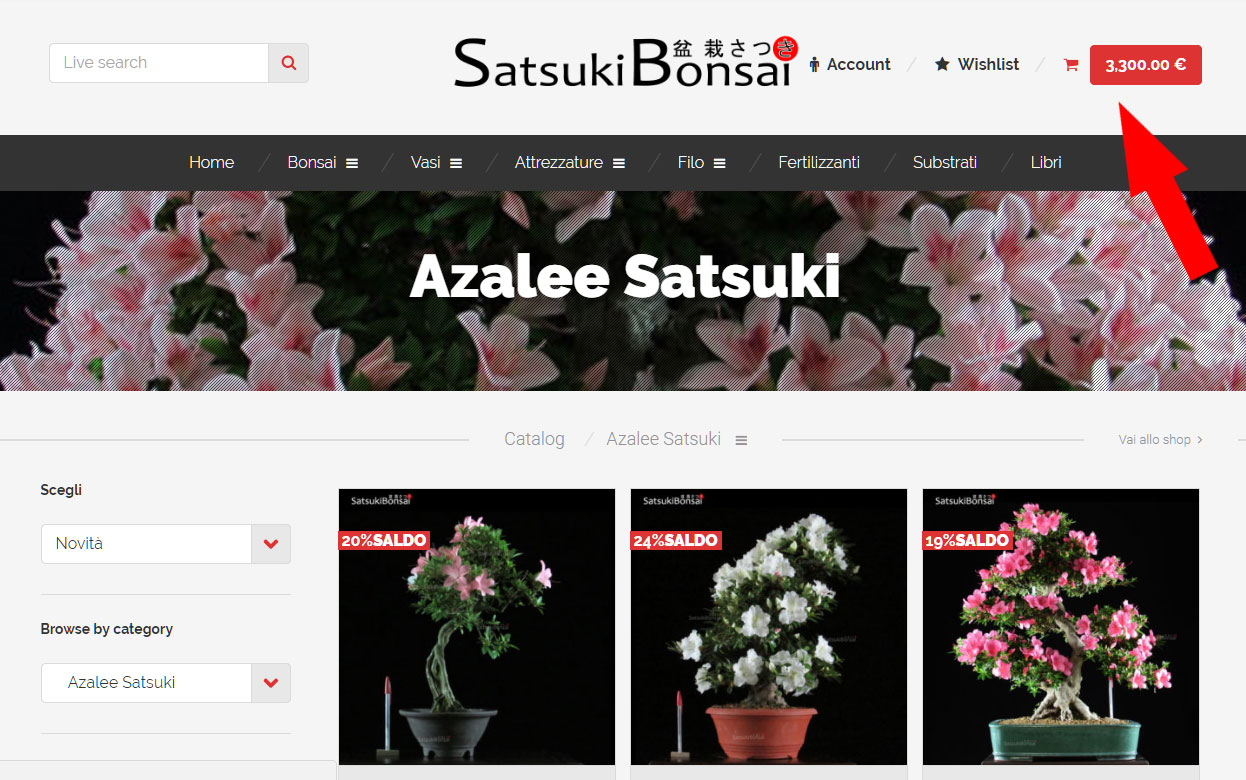 Step 3: Click on "procedi al pagamento" (buy now):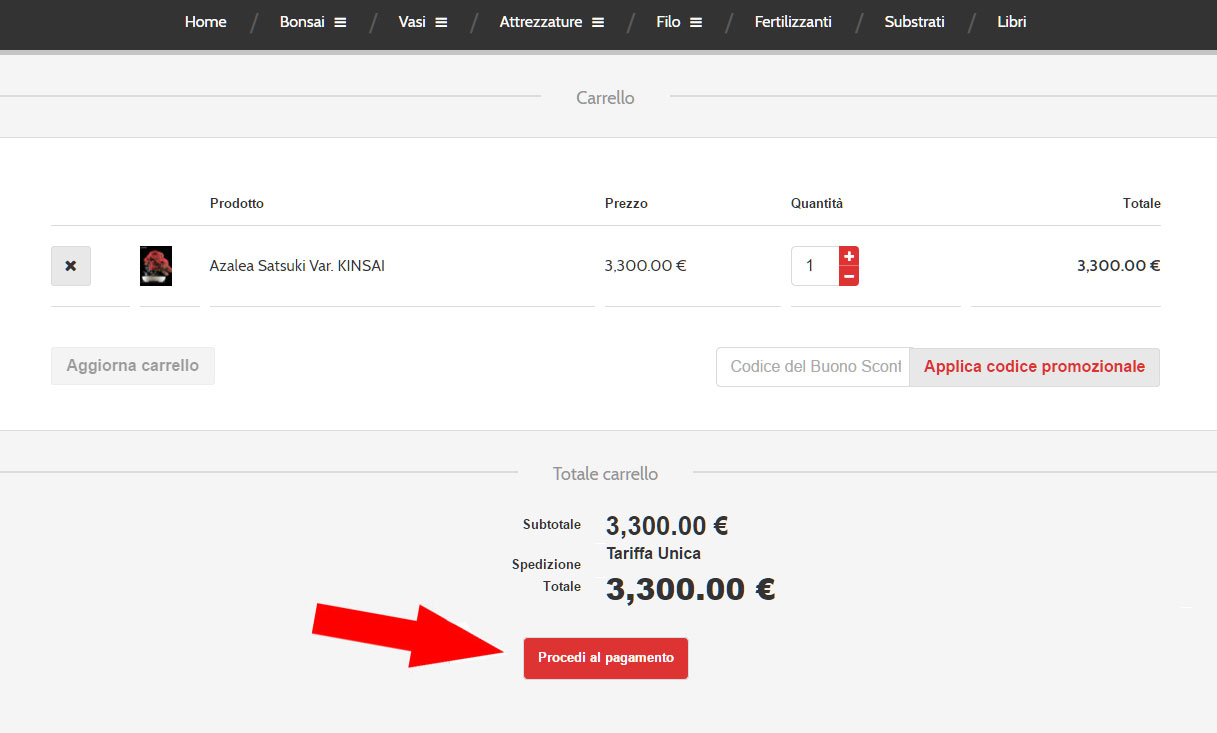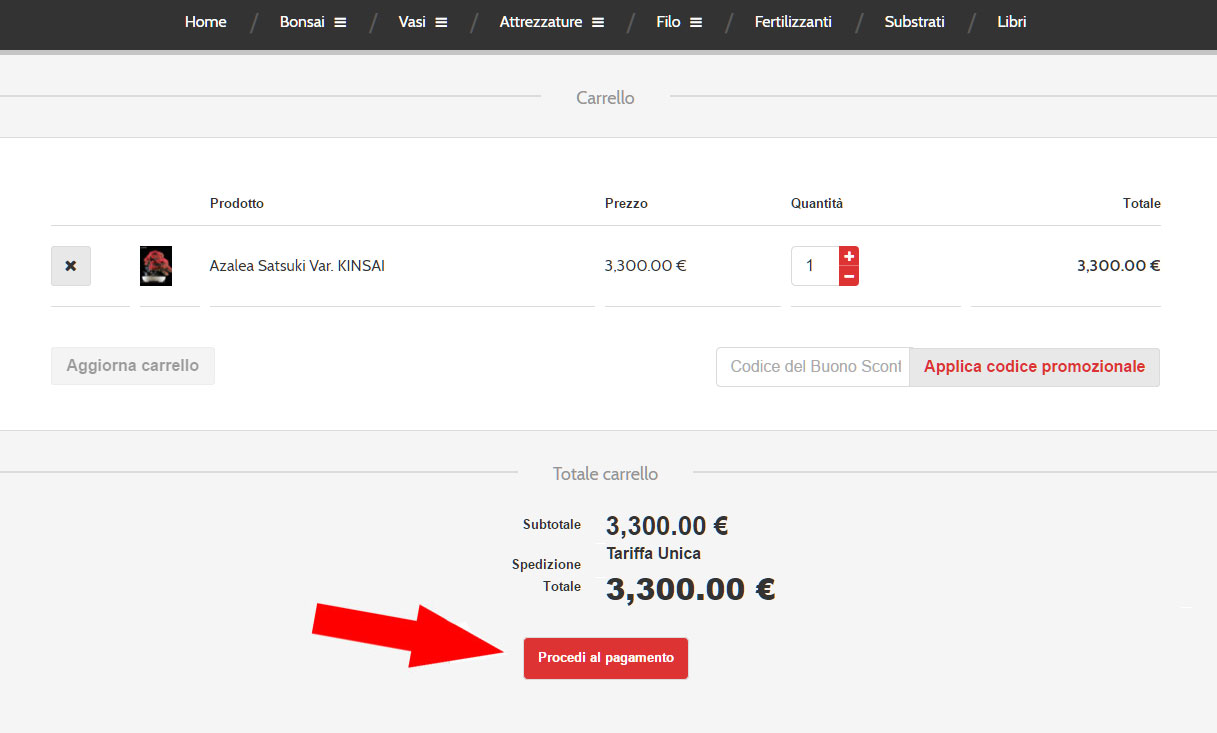 Step 4: Insert your Name, Surname, E-mail address, Telephone number, Country, Address, Zip code (CAP), City, choose your payment method (PayPal or bank transfer):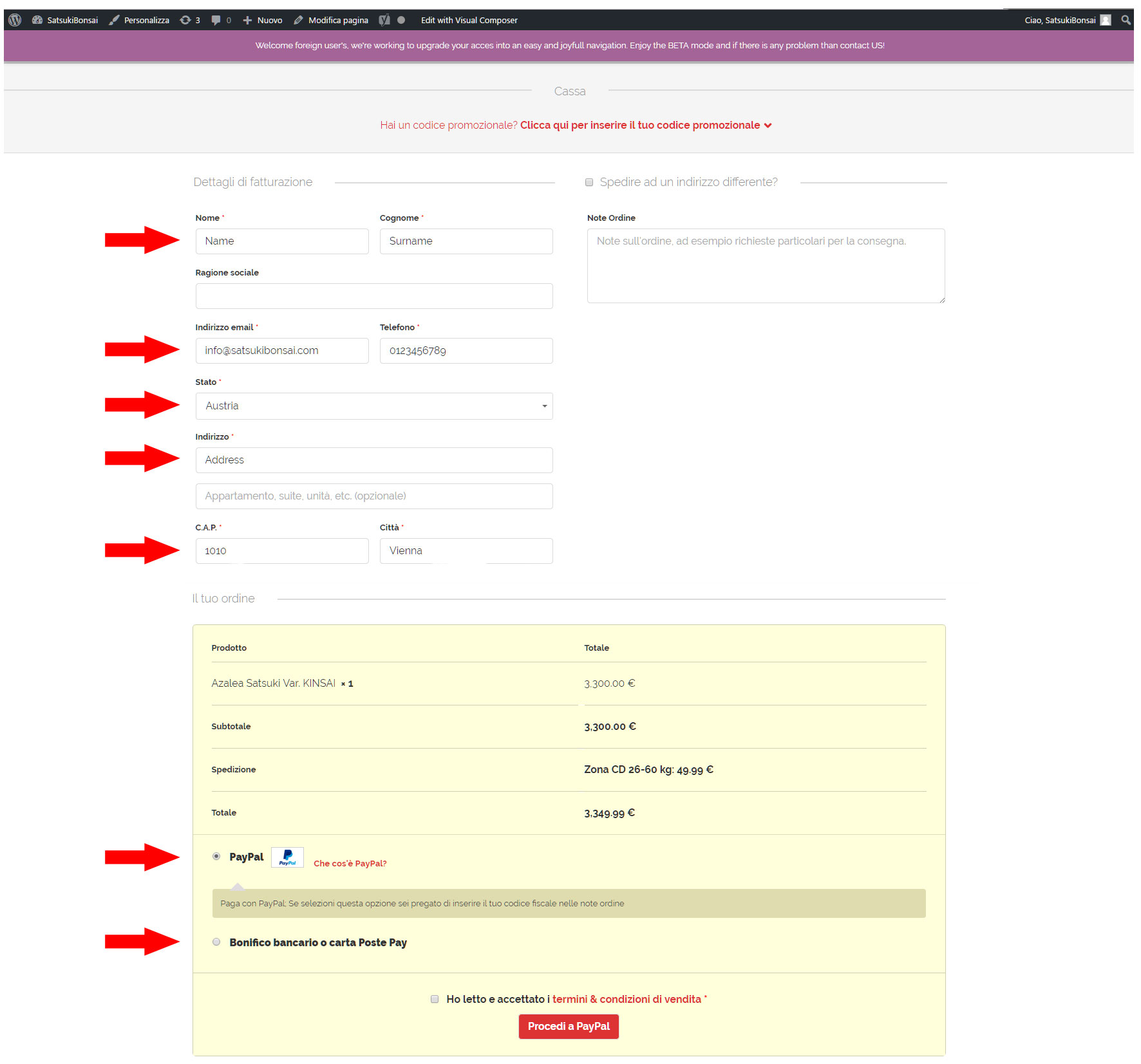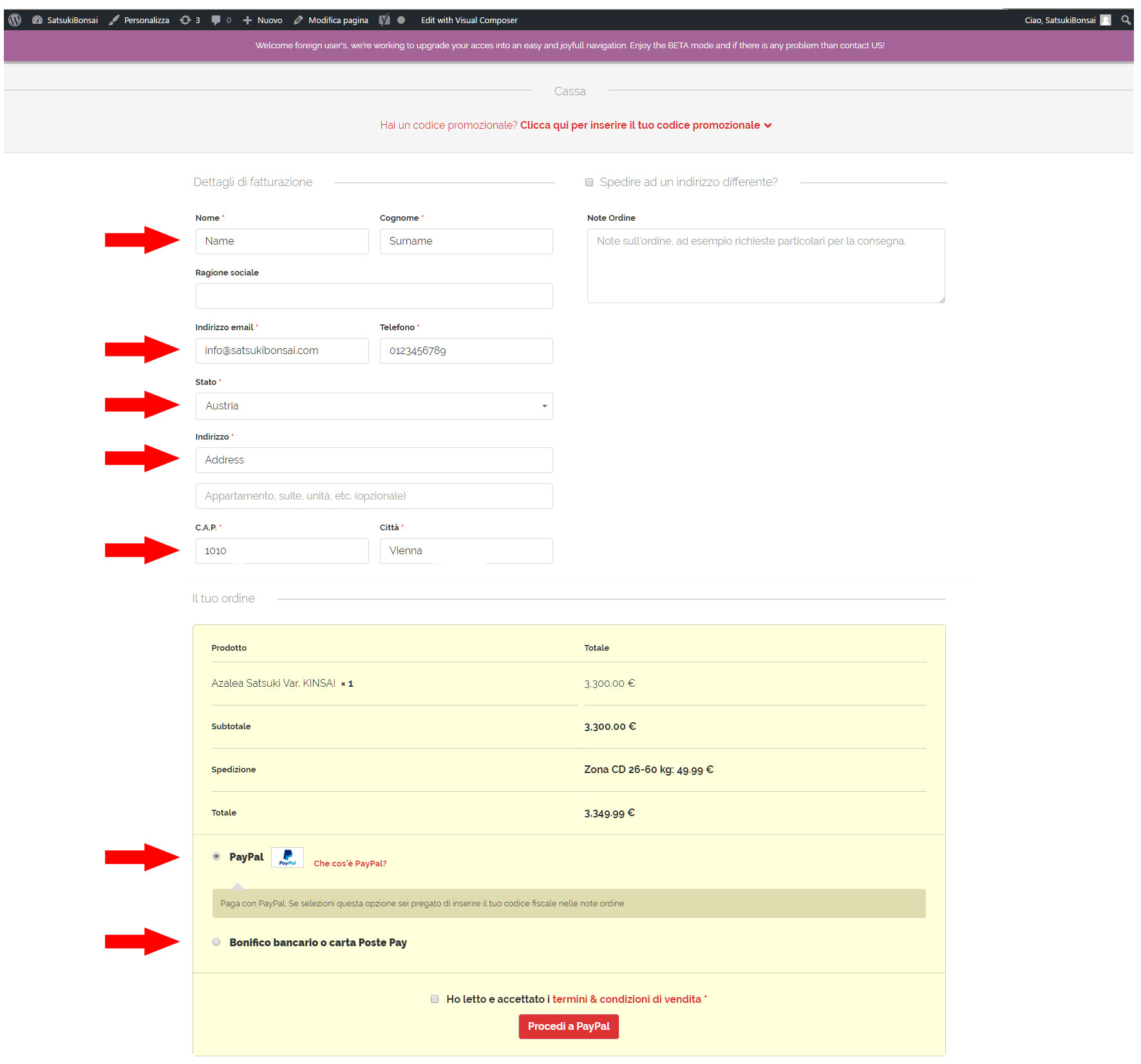 Step 5: Click on "Ho letto ed accettato i termini e condizioni di vendita" ( means: I'm agree with terms and conditions), if you don't click this button you can't proceed with the order!: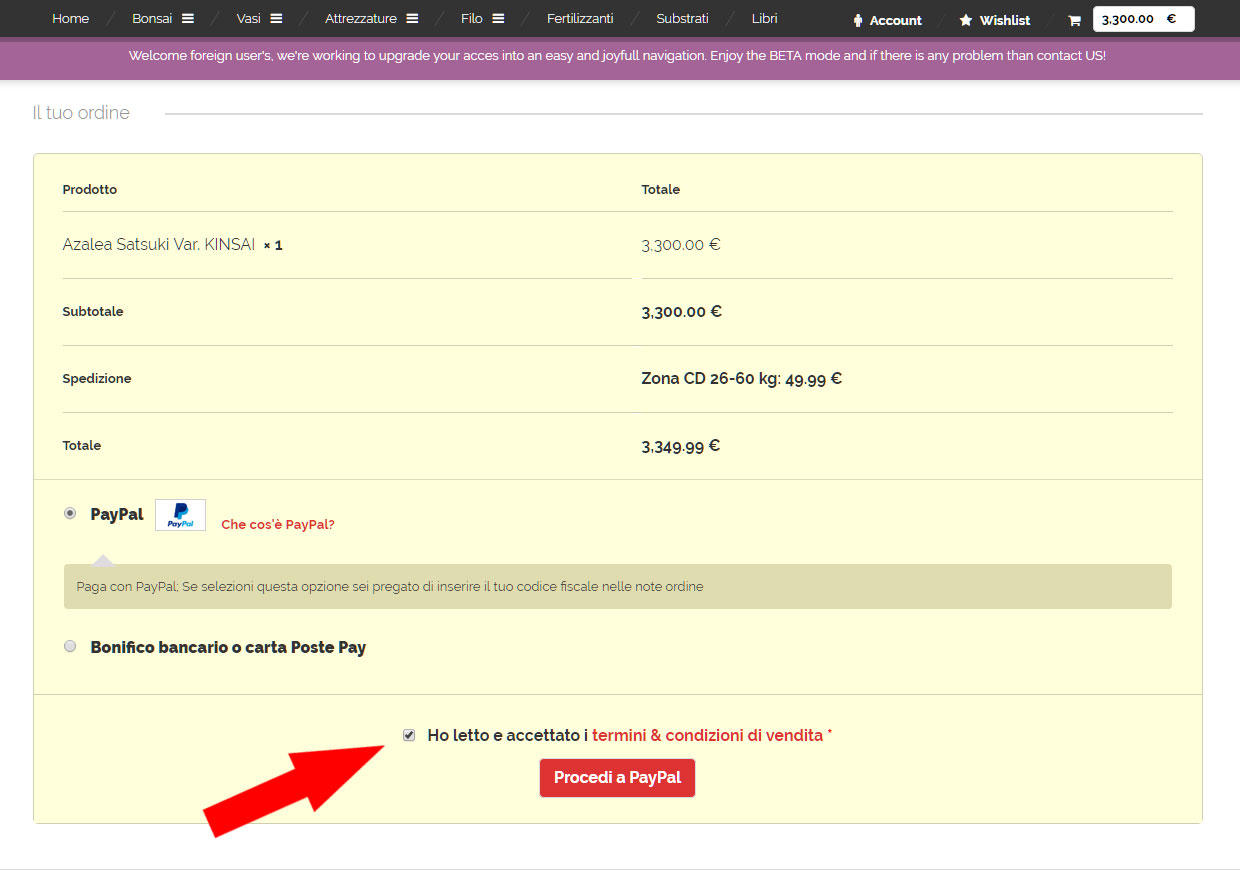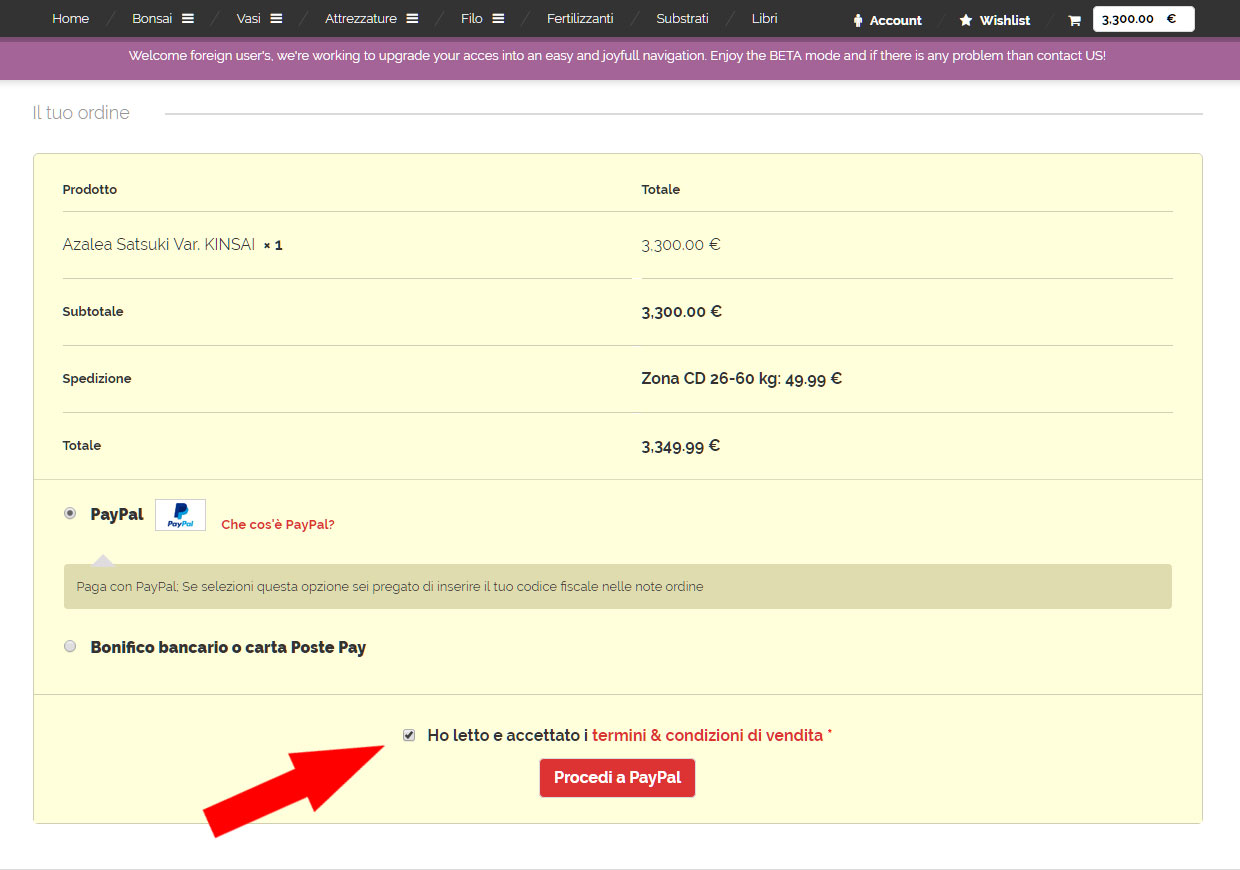 Step 6: Click on "Procedi a Paypal" (Proceed by Paypal) or "bonifico bancario" (proceed with bank transfer), you will be addressed to Paypal safe website or you will receive bank transfer coordinates: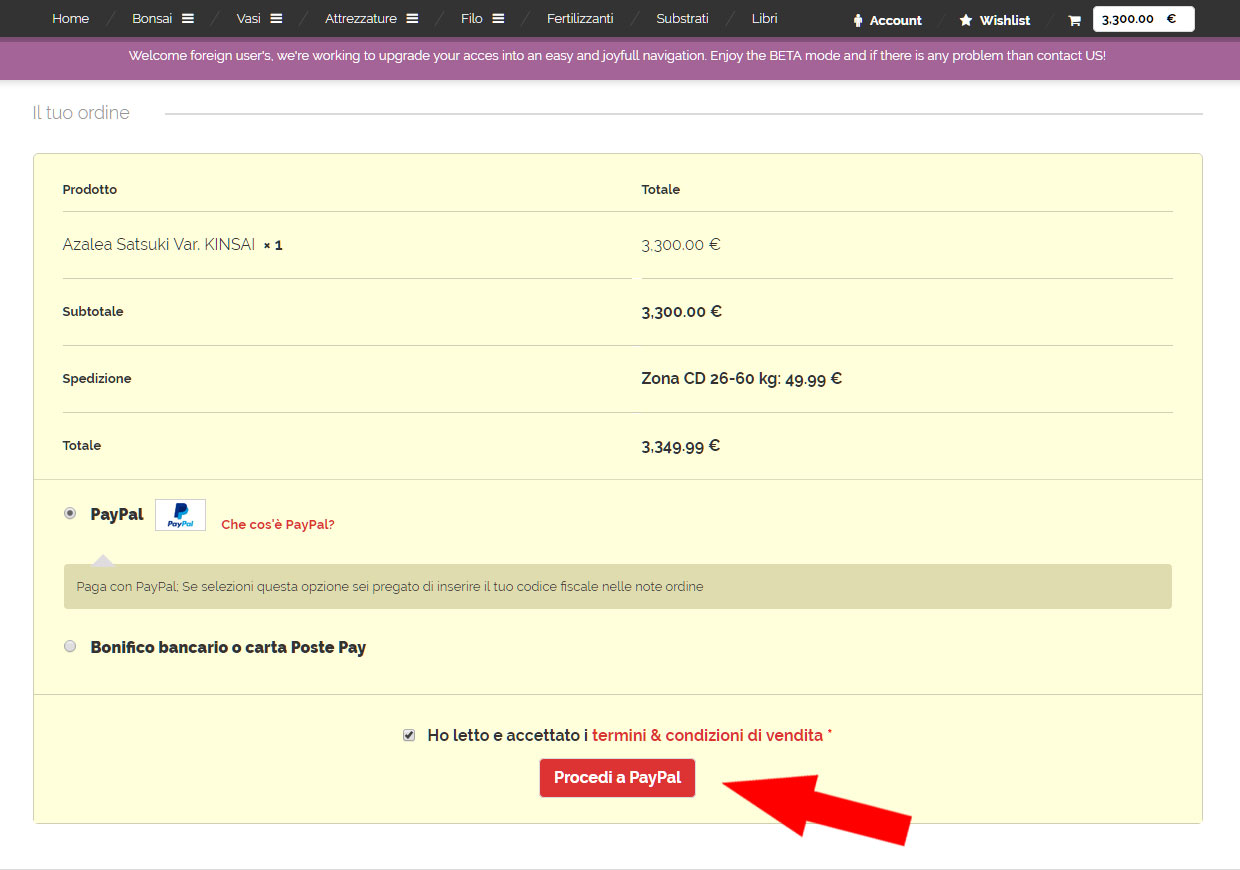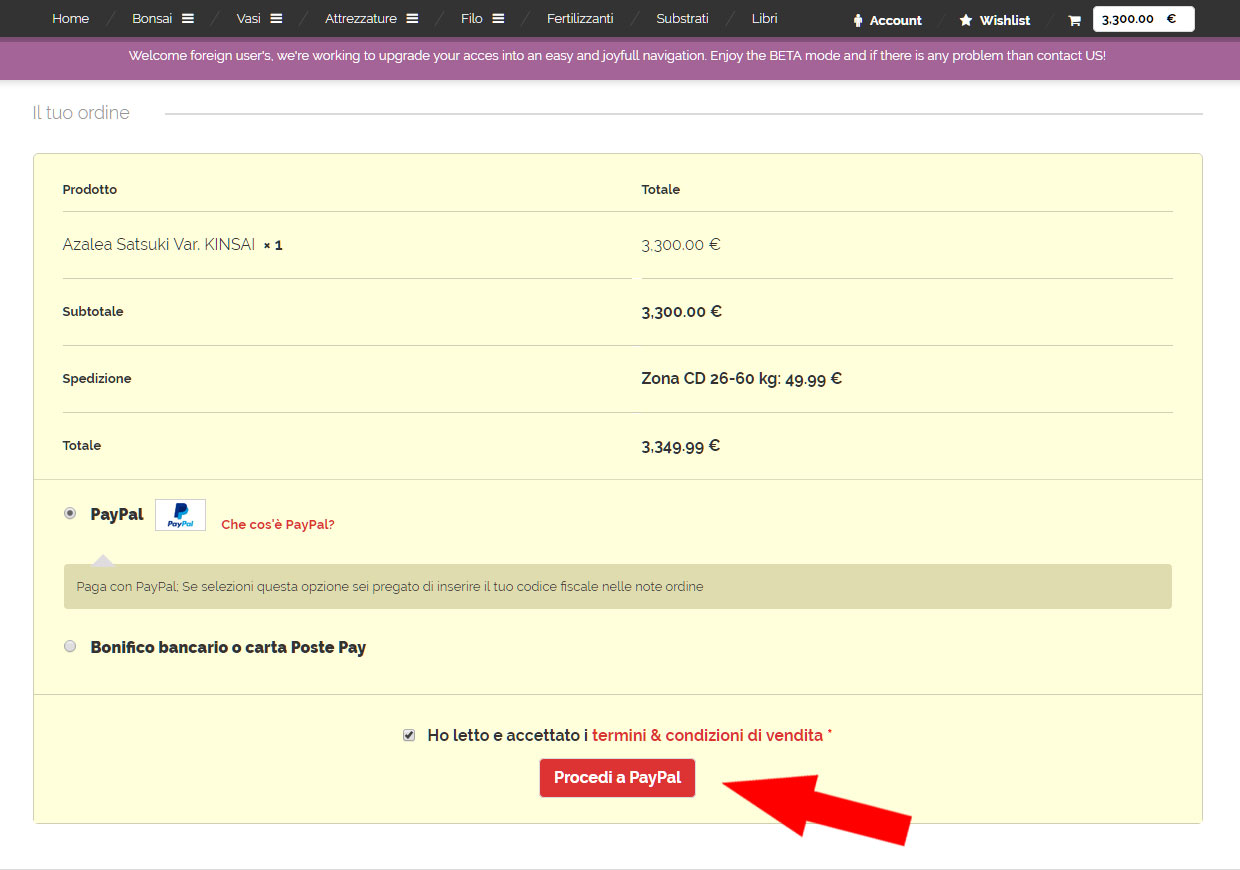 Step 7: Congratulations! Your order is done!  
If you will pay by Paypal, the order will be immediately completed, if you will pay by Bank transfer, we will proceed only when payment will be on our bank account.
For foreign countries, please note: we will ship on Monday or Tuesday only.